Be The Trusted Cybersecurity Adviser Your Organization Counts On & Optimize Your IT Operations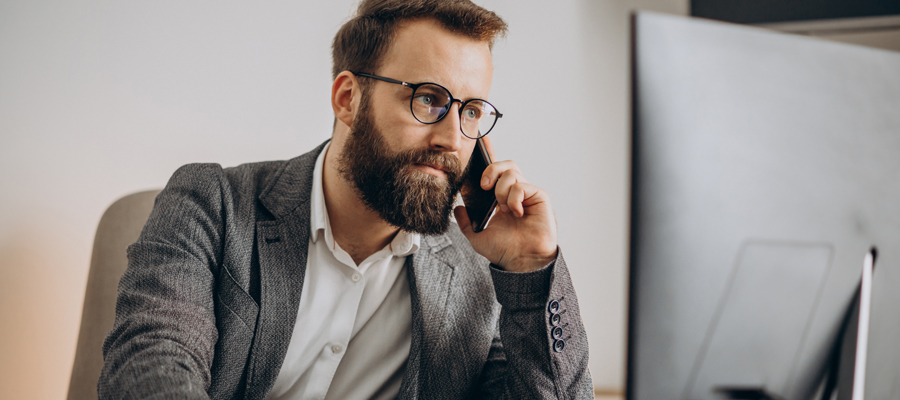 Maximize your cyber resiliency with UDTSecure Cyber Risk Management and Information Security Solutions
Actionable insights
Identify and assess your cyber risks to adapt the right security solutions.

Programmatic delivery
Tailor support programmatically to protect your critical systems and priorities.

Measurable impact
Quantify your cyber posture to optimize your security investments.
Your increasingly complex IT environment requires specialized knowledge and skills along with insightful tools to ensure optimal performance.
Remote Monitoring & Management: M

onitor your network, servers, applications, cloud environments or endpoints with 24/7 coverage.

Help Desk: Cutting-edge service management tools and systems for around the clock care.
Managed Security: Continuous monitoring and alert services, so you can detect and respond to true threats in a timely manner.
Managed Microsoft 365: Optimize the performance of your Microsoft 365 suite to support user adoption and productivity.
Disaster Recovery & Business Continuity Services: Establish peace of mind with a robust DR/BC plan complemented by scalable, readily deployable capabilities.
Co-IT Services: Cooperative IT support services delivered by our qualified senior engineers for escalation support, proactive network administration and other key IT functions.
Patch Management as a Service: Continuously monitoring and programmatically updating your IT endpoint, network devices and servers organization wide.

Feel empowered with UDT's smart, secure and data-rich services

Let's Get Started!
Contact UDT today to find out how we can streamline your IT operations and optimize your internal personnel with UDT Managed Services.
The UDTSecure team has the solutions, expertise and helping hand you need to be your organization's trusted cybersecurity adviser.
Complete the meeting request, call us at (800) 882-9919, or visit us at www.udtonline.com
UDTSecure is backed by a team of cybersecurity consultants with expertise developed over decades of experience in practically every aspect of cybersecurity, participating in continuing education and maintaining industry-recognized certifications and licenses.

UDT is proud to sponsor the: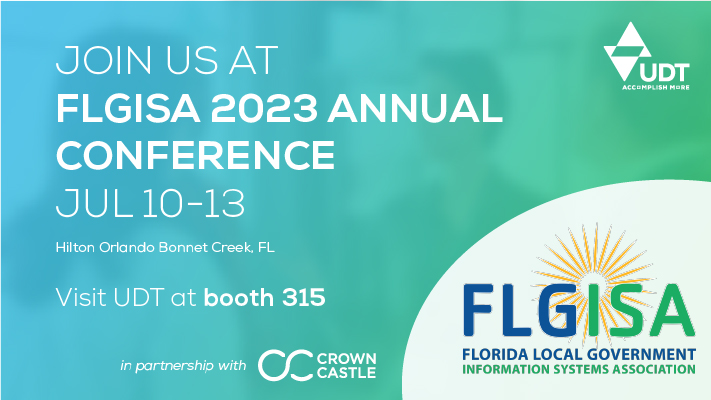 We can't wait to see you at the FLGISA Annual Conference, July 10-13, at the Hilton Orlando Bonnet Creek, FL. Our team will be ready and waiting for you at booth 315.
Accomplish More with the UDT Team
The UDT team is committed to delivering the innovative lifecycle management, managed services, cybersecurity, and modern infrastructure solutions that commercial enterprises, state and local governments, and education organizations need to become modern, secure, and sustainable digital organizations.
Contact a UDT team member for the innovative lifecycle management, managed services, cybersecurity, and modern infrastructure solutions that you need to become a modern, secure, and sustainable digital organization.


Transitioning to Windows 11:
A Guide

For

Technology Leaders
An upgrade to Windows 11 is inevitable—but there is also no reason to wait any longer and miss out on making the most of the advancements available. Download the guide to learn how to navigate the transition now.
What You'll Gain
- Understand the challenges of waiting to switch to Windows 11
- Discover the benefits of Windows 11
- Learn how to determine hardware and application compatibility
- Uncover key considerations for planning your transition to Windows 11
- Gain insights on how to budget for potential costs
- Learn best practices for pre-execution, testing, and adoption
- And more!
Learn how to navigate the transition now

In 2021, the introduction of Windows 11—Microsoft's latest operating system—came with the announcement that Windows 10 support would officially cease on October 14, 2025. Although there was originally no urgency to make the upgrade, the window to transition over to Windows 11 is now finally closing—and closing fast.

As a technology leader, you may be wondering what this transition might mean for your organization's operations continuity. With the end-of-support date drawing ever nearer, the truth is you have much less time to act than you think.

Delaying the upgrade to the last minute comes with risks, some of which we are already experiencing:
- Procurement challenges
- Legacy application compatibility issues
- Exposure to cybersecurity threats
- Potential data loss and other performance issues
- Falling behind your competitors
Preparing for the upgrade now will make all the difference in minimizing the likelihood of issues
Organizations that make the switch sooner will also benefit from performance improvements made possible by Windows 11—including an intuitive user interface, enhanced security, improved stability, and greater support in hybrid and remote work with the latest collaboration and communication tools.
Windows 11 was designed to help organizations streamline management of the modern workplace while protecting data and access anywhere with the most secure Windows yet.
Whether this news is new to you, or you're already committed to making the switch, it is important to know the steps required to transition successfully. Migrating devices from across your organization to a new operating system is a big job, but it can be done.
To help technology leaders prepare for the pending transition to Windows 11, UDT's team of experts have pulled together this helpful resource to guide you through each step, keep you informed on what to expect, and empower you with the considerations you'll need to think about as you navigate the transition.
Feel confident in UDT

We partner with the leading technology providers to deliver and support complete solutions. We're certified by the major authorities in the industry, so you can count on the quality of our work and solutions.
Accomplish More With UDT Lifecycle Management
You want your Windows 11 transition to be seamless—let UDT take it off your to-do list.
Avoid the headache of transitioning to Windows 11 on your own. Let UDT's team of experts handle the grunt work and benefit from a seamless transition.
From device refresh strategies to digital experience, lifecycle workflow events to warranty repair and spare management, UDT's holistic approach to Lifecycle Management goes beyond taking device management off your to-do list. We also provide real-time data and advanced analytics via our UDTHub to help you understand the impact on your IT and organizational priorities.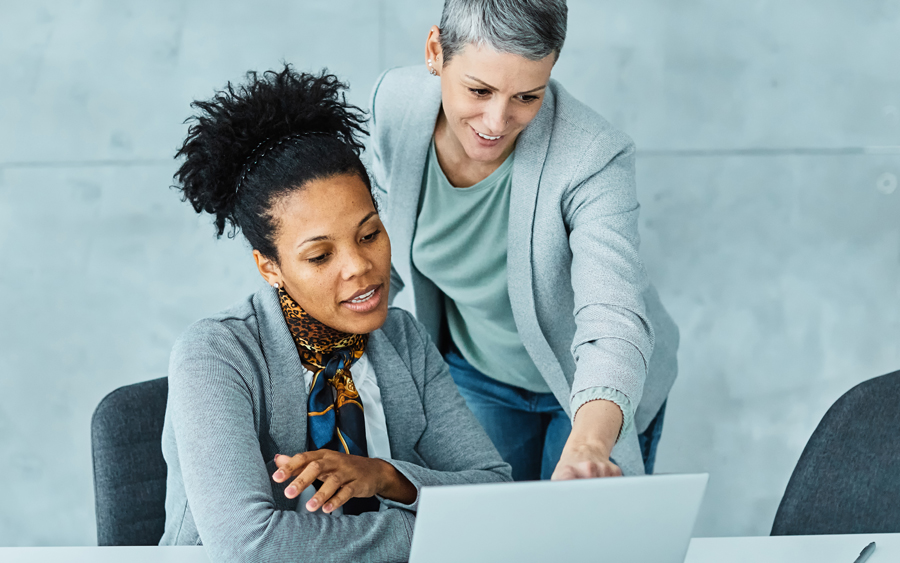 What You Get With UDT
A Stress-Free Experience. We take the grunt work off your plate, so you can focus on other priorities—like delivering top-notch experiences for your customers and stakeholders. Our primary objective is to make your Windows 11 transition stress-free and catered to your unique organizational objectives, leaving you with a better digital experience than before.

A Custom Approach. Your organization is unique, so we start with a strategy and approach built around your needs. We'll review whether your legacy applications and hardware are compatible for the transition, identify and address conflicts, and come up with a custom recommendation.

Complete Lifecycle Management Capabilities. Our state-of-the-art Support & Integration Centers are equipped with all that is required to order, stage, asset track, install, and manage your hardware. We also have you covered for configuration and procurement, integration and enrollment, logistics and deployment, user adoption and education, warranty management and repair, along with asset management and secure recovery.

Full-Coverage Support. When we say we can handle everything, we mean it. Lifecycle management is about more than just getting your hardware working and in your hands—that's why we have your back for managed IT, security, and support with in-house solutions across Cybersecurity, Managed Services, and IT Modernization.
The Latest Microsoft Expertise. UDT knows how to juggle the nuances associated with Microsoft's suite of products, including in-demand applications like Microsoft InTune and Windows Autopilot. We have in-house experts and partners to keep us up-to-date on the latest insights and updates to guarantee a seamless experience during your transition.

An Industry Recognized Approach. Our tried-and-true approach is backed by the top providers in the industry, so we can deliver complete, custom endpoint management solutions. We're also certified by the major authorities in the industry, so you can count on the quality of our work and offerings.

A Reputation You Can Count On. UDT has been a leading partner in Lifecycle Management, Cybersecurity, Managed Services, Cloud, and Data Center solutions for over 25 years. We are trusted by 500+ clients around the nation—many of them tenured—who rely on UDT to safeguard their valuable data and IT infrastructure. Together, we accomplish more.
Ready to make the switch?

Contact UDT today to learn more about what the transition to Windows 11 could mean for your organization. When you're ready to make the switch, the UDT Lifecycle Management team can advise on the best course of action for your unique needs—one that avoids hiccups and maximizes on returns.

Click the button, call (800) 882-9919 or visit udtonline.com.

Copyright © 2023 United Data Technologies, All rights reserved.